At around 12:20 PM IST on May 1st, 2017, the approximate number of internet users stood at 3.62 billion. That accounts for nearly 52% of the world population. The same figure in 1997, 20 years before, was 2%. The growth has been exponential and the dominance of online platforms became too big to ignore for multinational corporates across industries. The result was a new strategy called Digital Marketing. And car manufacturers embraced it.
When marketers realized the importance of Digital Marketing
While the World Wide Web in itself was invented in 1989 by Tim Berners-Lee, the digital marketing space as we currently know it had not yet evolved until the 2000s and 2010s. So, what changed? My theory is Google.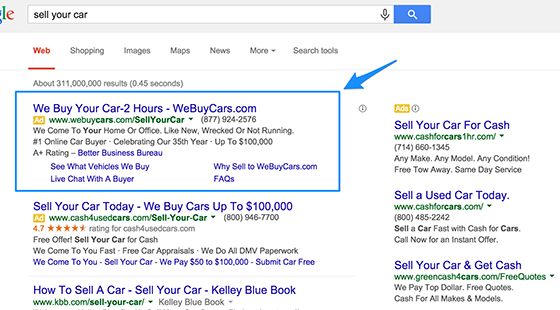 Founded in 1998 by two Stanford Ph.D students, Google has become a formidable force and an essential part of everyday life for us. By launching Google Adwords in 2000 and Google Analytics in 2006, they were shaping the digital marketing space for marketers and consumers equally. Through Adwords, advertisers are able to display their brand messages to web users. By taking cues from keywords, tags and cookies, Google Adwords are able to display relevant and targeted advertisements to the many billion users who consume online content. It has become so prominent, that Adwords revenues have become a significant contribution to the Google revenue. Google Analytics on the other hand has become one of the most effective ways of measuring online marketing. It also becomes a crucial benchmark for marketers to develop, curate and publish content that are relevant to the brand and target their marketing efforts appropriately.
However, was it only Google that shaped the digital marketing space? Social media platforms such as Facebook, YouTube, Twitter, Reddit etc. have played a crucial role in drawing consumers online and building a bridge between them and the marketers. Moreover, big data analytics and machine learning has helped marketers to personalise their content and target their messages to consumers.
Car Buyers going Digital
Enhanced internet penetration and advent of Google has dramatically changed the way buyers look for car. Google research shows that a prospective buyer goes through approximately 900 online interactions before a purchase. This is a huge number and a miss opportunity if a car manufacturer does not leverage the digital platforms. The article talks of a research which closely followed the buying process of a prospective customer in a 3-month period. Moreover, another research shows that the average car buyer visits a dealership only twice. This, therefore, leaves the conclusion that most of the car-research happens online.
Kantar Millward Brown, a brand consulting firm, says in its research that 56% of prospective buyers check car review sites as their first step in online research. Further, 86% of buyers' last behaviour is to check the manufacturer's website. Another critical link in the buying journey for a prospect is video research. Google research points out that video research is the number one format for encouraging brand consideration. Moreover, 72% of searches involve cross-shopping. Which means that there's a huge window of opportunity for manufacturers to influence the buyers. Another trend observed is that of mobile usage for online research. Millward Brown's analyses shows that 35% of purchasers used mobile devices for their online research. The numbers, in short, are significant.
What it means for manufacturers
Take the example of buying journey of Stacy (given in the image earlier). There were 139 Google searches, which implies that there were 139 chances for a car manufacturer to be available. In other words, Search Engine Optimization becomes critical for car manufacturers. Moreover, 69% of people who used YouTube while buying a car were influenced by it. This percentage is more than that of newspaper, TV or magazine ads.
Mahindra and Mahindra's "Live Young. Live Free." advertisement was viewed more than 4.4 million times in YouTube. It is therefore not surprising that Mahindra XUV quite literally stormed the market and set a sales record of 1 lakh unit in less than 3 years.
To make things simpler, Google suggests 5 car shopping moments that every brand must own.
Automobile review websites and Owner forums
Customers rely heavily on car reviews by experts and other car owners. Most of the "which car is best" questions are answered here for the buyers. Therefore, car review magazines like Autocar, Car India, Top Gear etc. are crucial online platforms for both customers as well as manufacturers. Car manufacturers should make it a point that their brand reviews are available through an effective online PR.
Websites such as Team BHP play an important role as well. It provides customers with real-life experiences of using the car and hence are very valuable to the customers. Car manufacturers must ensure that their PR agency monitors content in these websites to ensure positive brand image.
Online marketplaces and Classifieds
Online marketplaces and classified websites such as Cardekho.com and Gaadi.com play a crucial role. These are often the first few websites a customer considers visiting before arriving at their purchase consideration set. Therefore, it is imperative to have a prominence in these websites with all relevant information.
Embracing Content Marketing
Social media has become a part and parcel of everyday human life. However, marketers are learning that "in-your-face" advertisements can only make some headway. When consumers are seeking more and more relevant, unbiased information, marketers found a new way to communicate their brand messages; content marketing was born. By creating and curating content, that were often user-generated, marketers found a unique way to influence the consumers. Car manufacturers taking to digital platforms were no less.
In April, 2016, Maruti Suzuki launched a series of 8 TVCs on road safety. The commercials talked about wearing seat belts, drunk driving, road crossing etc. and were released in online platforms as well. Chevrolet did something similar but focused on the Monsoons, with their "Drive with Care" campaign. In both cases, they shared relevant and useful content without pushing their brand.
One area where car manufacturers are lagging behind is that of strong value-based campaigns. Take the example of Bajaj V. The bike which has used scrap metal from the legendary INS Vikrant is positioning itself as "The Invincible". In line with its brand positioning, it has launched a new campaign known as "Invincible Indians". The campaign features ordinary Indian citizens who have spent their life contributing to the society. It is not uncommon for brands in FMCG sector to take this path. We have often seen brands running campaigns with the aura of their own brand personality. Some examples would be that of Vatika portraying the value proposition of "strength" (strong hair) through the strong will power of a bald lady who fought cancer and revived. The choice of a bald lady might have been ironical otherwise, but here Vatika successfully portrayed it through an excellent campaign.
Maybe in future we can see more digital marketing in those lines.
What's in it for Dealers?
As it goes without saying, digital marketing efforts don't just end with the car manufacturers. Car dealers play an equally important role in the final purchase. Therefore, it only stands to logic that dealers must establish themselves on online platforms so as to boost sales. One such case is that of County Chevrolet in Essex, Ontario.
Jeff Smith, the dealer principal at County Chevrolet embraced digital marketing at the face of stagnating sales. He says, "With traditional advertising, we were often reactionary. Now we have a sustained strategy that we plan in advance and can adjust as needed on the fly."
The results? A 50% increase in new car sales since they went all-digital and a 79% increase in website visitors. That is a remarkable achievement and extremely important for car manufacturers. After all, the final link to the purchase is of course the dealer.
The Future
Digital Marketing is going to grow from a new-age marketing strategy to one of the most crucial elements in corporate strategy. With rising levels of digital penetration and the fast changing socio-cultural trends, new forms of marketing using digital platforms are more to come. And for car manufacturers, these trends become extremely important due to their products being high involvement.
As a car enthusiast, I'm excited to see how digital shapes the way manufacturers advertise their machines. And as an MBA-Marketing grad, I hope to be a part of it some day.
KK is an MBA Marketing student in SPJIMR, Mumbai. He likes to pen his thoughts when he is not busy exploring places, eateries or the internet.
Latest posts by Krishnakumar Subramanian (see all)